If you're seeking the perfect companion for your adventures through the captivating landscapes of France, look no further than Dreamer motorhomes. Renowned for their innovative designs and exceptional quality, Dreamer offers a range of motorhomes that combine functionality, style, and affordability. In this post, we'll dive into the excitement of Dreamer motorhomes and highlight some of the new models available for sale in France.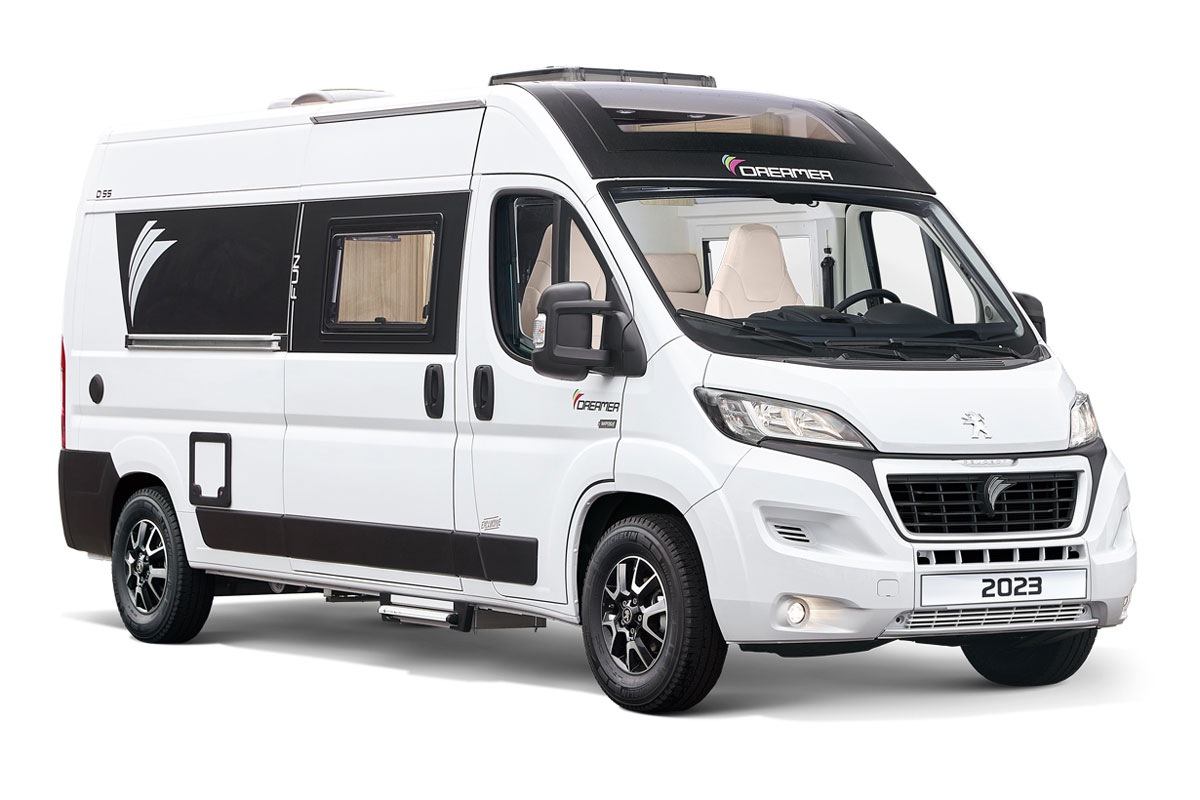 Dreamer Select: Compact and Versatile
The Dreamer Select series is perfect for travellers who crave compactness and versatility. These motorhomes are designed to effortlessly navigate narrow streets and winding roads. The Select models boast smart layouts that optimize space and provide all the essential amenities for a comfortable journey. Despite their compact size, they offer practical storage solutions and flexible sleeping arrangements, making them an ideal choice for solo travelers or couples exploring France's hidden gems.
Dreamer D55: Spacious and Family-Friendly
If you're planning a family adventure, the Dreamer D55 series is tailor-made for you. These motorhomes provide ample living space and comfortable sleeping arrangements, ensuring everyone in the family has their own cozy corner. With a well-designed interior layout, the D55 models offer a harmonious balance between functionality and style. Equipped with practical features and thoughtful details, they provide a delightful home on wheels for memorable family trips in France.
Dreamer Camper Vans: Compact and Efficient
For those who prefer the compactness and maneuverability of a camper van, Dreamer has an impressive range of camper van models. These vehicles are designed to offer maximum efficiency and comfort while exploring France's diverse landscapes. Dreamer camper vans feature cleverly designed interiors that make the most of limited space, providing essential amenities for a comfortable travel experience. From solo adventurers to couples seeking a cozy getaway, these camper vans are an excellent choice for exploring the hidden treasures of France.
Find Your Dream Dreamer Motorhome with France Motorhome Sales
Now that you've discovered the excitement of Dreamer motorhomes, you might be wondering where to find them in France. Look no further than France Motorhome Sales who that can assist you in finding your perfect Dreamer motorhome. Whether you're interested in the Select, D55, or camper van models, France Motorhome Sales can guide you through the ordering process and ensure a seamless experience.