When driving a motorhome in France there are many rules and regulations to be aware of. Here are a few of the most common to be prepared for.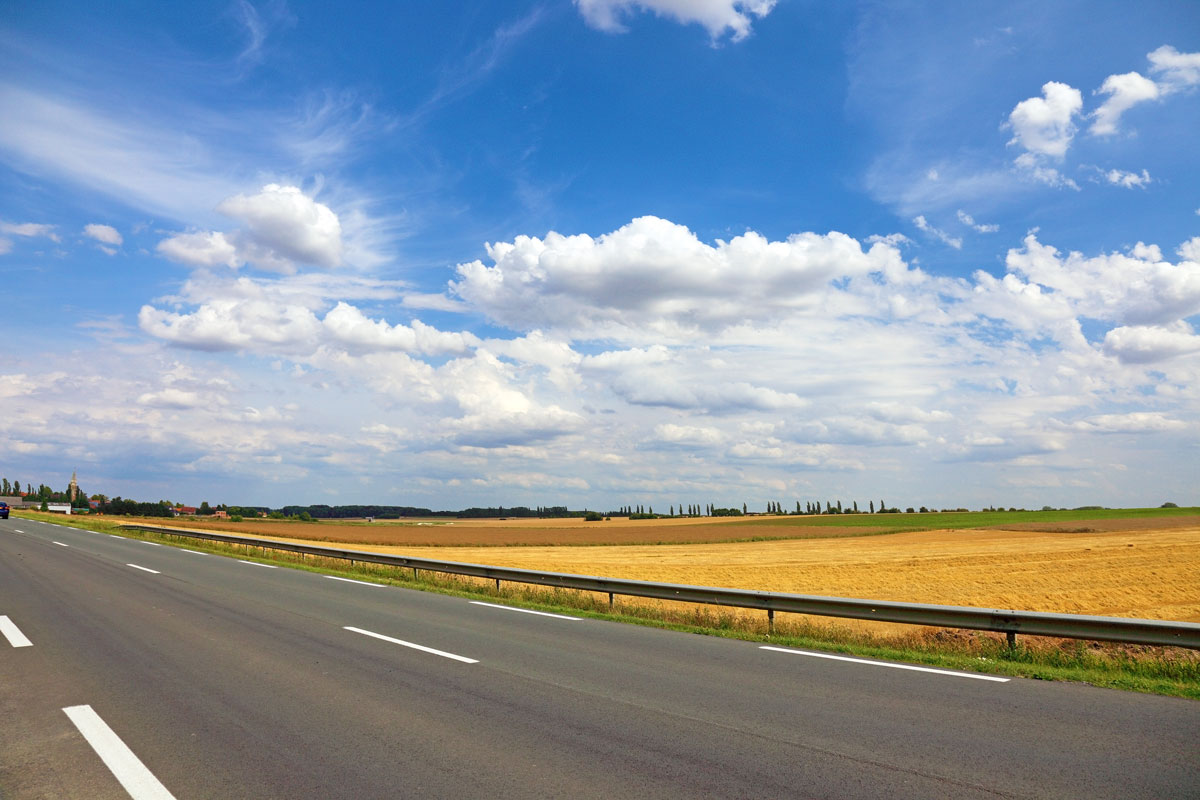 Insurance
Driving outside France – Different insurers have different rules and durations. Allianz has the longest with 6 months consecutively outside France and 90 days breakdown cover. If you intend to go on extended European trips, you will need to check the details with the insurer.
Green certificate system – France is part of a European wide insurance system, for more details and country list visit the official COB website.
Speeding Fines
The odd speeding ticket is inevitable when touring France but importantly you must specify the driver of the vehicle (as instructed on the notice) before you pay otherwise you could pay a higher charge later, more info here: https://www.antai.gouv.fr/en/legislation/
Accident Report Form
There is an accident form to print off and keep in your vehicle available to download here.
An app is also available from Google Play and Apple Store.
It is completed and signed by both parties as a record to what occurred.
Full information on the government website.
Crit'Air Stickers
Some cities of France have been designated 'low emission zones' and can be permanent (ZCR or 'Zone à Circulation Restreinte') or temporary (ZPA or 'Zone de la Protection de l'Air'). Diesel vehicles made before 2006 are not allowed in these areas at all. Other vehicles should display the appropriate certificate (which you can apply for here and will cost you about €10).
The main cities where this applies currently are: Paris, Gironde/Bordeaux, Hérault/Montpelier, Lille, Lyon, Marseille, Strasbourg, Toulouse and Poitiers.
Mandatory documents
Insurance certificate – Main document and square sticker displayed in the windscreen.
Control Technique – Valid inspection test document and square sticker displayed in the windscreen.
Carte Grise – Original registration document. You should remain in France under a provisional carte grise and while waiting for a title change revision. You can officially drive for one month with a provisional document.
ID – Valid driving license with official translation or an international driving permit version and passport.
Mandatory vehicle items
Reflective jackets – One for each occupant, these must be kept inside the vehicle within easy reach.
Warning triangle – Compulsory in every vehicle with four wheels or more.
Headlamp beam deflectors – Depending on your car, you will either need deflector stickers or have to adjust the beam manually.
Breathalyser/alcohol test – A 2013 law making these mandatory has been paused however the law still states that drivers and motorcyclists must have an alcotest ready for use in their vehicle even though no penalty will be imposed if they cannot present one during a police road check.
Spare bulbs – It is recommended but not mandatory that you carry a spare bulb kit for your vehicle.
Snow chains – May also be needed in some areas during winter. These areas will be indicated by signs and are compulsory, so it is worth having them in your car if you're visiting during winter.
Other rules and regulations
There are too many rules and regulations to detail in their totality here so ensure you conduct your independent research to remain compliant on your trip.