If you're dreaming of embarking on a memorable journey through the scenic landscapes of France, look no further than Challenger motorhomes. Renowned for their quality craftsmanship and innovative design, Challenger offers a range of motorhomes that combine comfort, functionality, and style. In this post, we'll explore the allure of Challenger motorhomes and highlight some of the new models available for sale in France.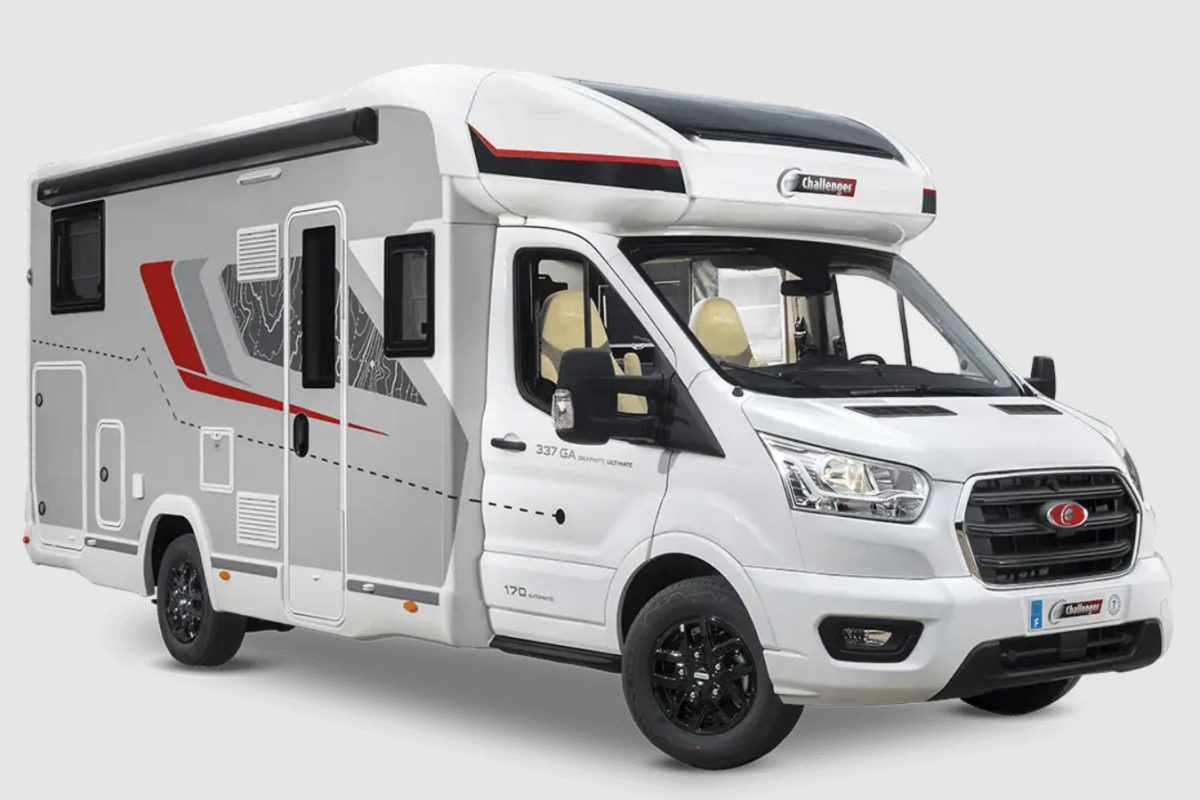 Challenger Genesis: The Perfect Blend of Luxury and Practicality
The Challenger Genesis series is the epitome of luxury and practicality. Step inside one of these motorhomes, and you'll be greeted by a spacious and elegantly designed interior. With a focus on comfort and convenience, the Genesis models offer premium features such as a fully equipped kitchen, cozy sleeping arrangements, and a stylish bathroom. Whether you're embarking on a short weekend getaway or a long-term adventure, the Challenger Genesis motorhomes provide a haven of relaxation and indulgence.
Challenger Mageo: A Home on Wheels for Extended Travel
If you're planning an extended travel journey, the Challenger Mageo series is tailor-made for you. These motorhomes are designed with comfort, durability, and convenience in mind. The Mageo models offer ample living space, intelligent storage solutions, and modern amenities. With their well-thought-out layout and practical features, the Mageo motorhomes ensure that you have everything you need to feel at home while exploring the wonders of France.
Challenger Graphite: Contemporary Design and Unmatched Style
The Challenger Graphite series stands out with its contemporary design and unmatched style. These motorhomes are a testament to the brand's commitment to innovation and aesthetics. Step inside a Graphite model, and you'll be captivated by the sleek interiors, refined finishes, and attention to detail. Equipped with cutting-edge technology and luxurious features, the Graphite motorhomes offer a truly sophisticated and comfortable travel experience.
Challenger Vany: Compact and Agile for Adventurous Explorers
If you're an adventurous explorer seeking a compact and agile motorhome, the Challenger Vany series is perfect for you. These motorhomes are designed to navigate narrow streets and tackle winding roads with ease. Despite their compact size, the Vany models don't compromise on comfort. They offer smartly designed interiors, flexible sleeping arrangements, and essential amenities, making them an ideal choice for solo travelers or couples who want to embrace the spirit of adventure in France.
Find Your Dream Challenger Motorhome with France Motorhome Sales
Now that you've discovered the allure of Challenger motorhomes, you might be wondering where to find them in France. Look no further than France Motorhome Sales who can assist you in finding your perfect Challenger motorhome. Whether you're interested in the Genesis, Mageo, Graphite, or Vany series, France Motorhome Sales can guide you through the ordering process and ensure a seamless experience.