If you're looking for high-quality motorhomes in France, Chausson is a brand that deserves your attention. With their commitment to innovation, craftsmanship, and attention to detail, Chausson has established itself as a leading manufacturer of motorhomes. Whether you're a seasoned traveller or a first-time adventurer, Chausson offers a range of vehicle models to suit your needs.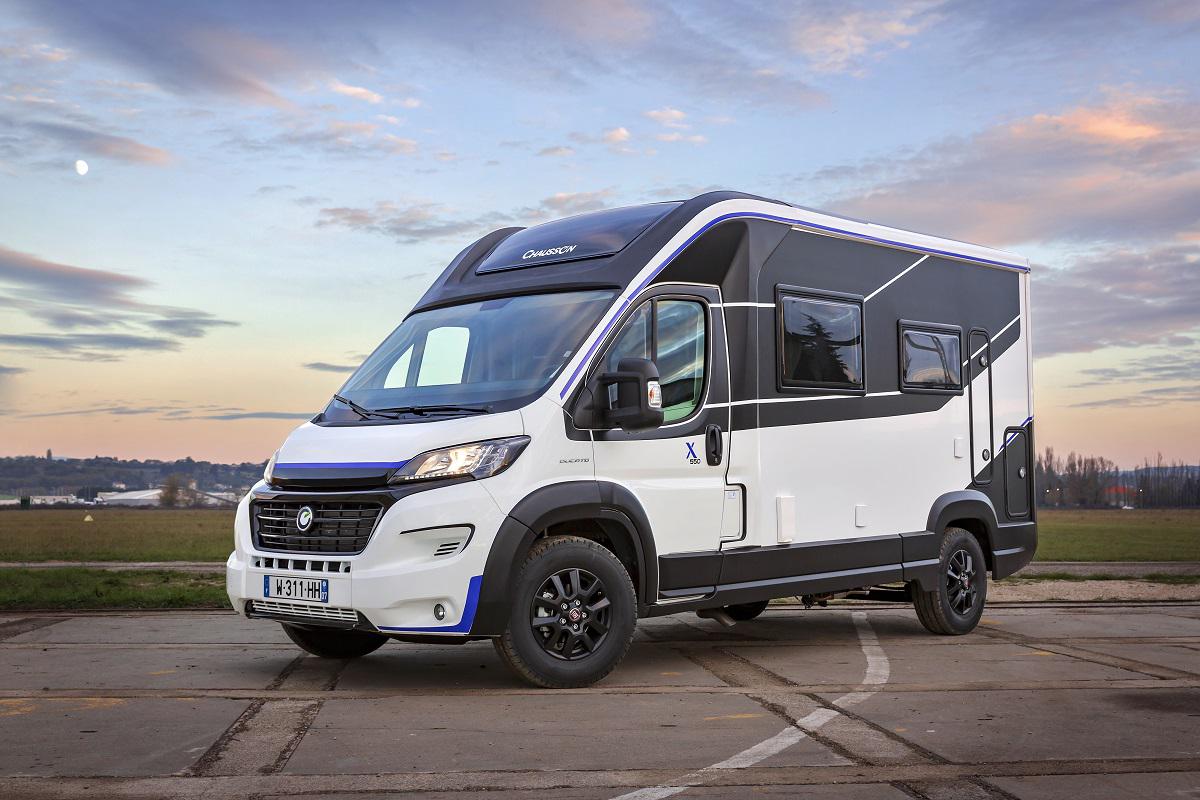 Chausson Welcome
The Chausson Welcome series combines style, comfort, and functionality. These motorhomes are designed to provide a luxurious experience on the road, with spacious interiors and a wide range of amenities. Whether you're traveling alone or with family and friends, the Welcome series offers various floor plans to accommodate your preferences.
Chausson Flash
The Chausson Flash series is perfect for those seeking compact motorhomes without compromising on comfort. These agile vehicles are easy to drive and maneuver, making them ideal for both city exploration and countryside adventures. The Flash series offers smart space utilization and innovative features to ensure a pleasant and practical travel experience.
Chausson Titanium
If you're looking for a motorhome that combines elegance and performance, the Chausson Titanium series is an excellent choice. These luxurious vehicles are built with high-quality materials and feature a stylish interior design. With spacious living areas, well-equipped kitchens, and comfortable sleeping arrangements, the Titanium series offers a superior level of comfort for your travels.
Chausson Exaltis
The Chausson Exaltis series is designed for those who value versatility and flexibility. These motorhomes are compact yet provide ample space for all your travel needs. With innovative layouts and smart storage solutions, the Exaltis series ensures that every inch of space is utilized efficiently. Whether you're embarking on a weekend getaway or a longer journey, the Exaltis series offers practicality and comfort.
Chausson Twist
For adventurous spirits, the Chausson Twist series offers the ultimate freedom and mobility. These van-style motorhomes are compact and agile, allowing you to explore narrow roads and reach off-the-beaten-path destinations. Despite their compact size, the Twist series offers cleverly designed interiors with all the essential amenities for a comfortable and memorable trip.
Find Your Perfect Chausson Motorhome in France
If you're interested in purchasing a Chausson motorhome in France, there are various dealerships and online platforms where you can find a wide selection of models to choose from. Whether you prefer a luxurious motorhome or a compact and versatile option, Chausson has a range of vehicles to suit different travel preferences and budgets.
Investing in a Chausson motorhome allows you to explore the stunning landscapes and vibrant cities of France at your own pace. Experience the freedom of the open road and create unforgettable memories with a Chausson motorhome.
Note: Please make sure to check the official Chausson website or authorized dealerships for the latest information on available models and prices.