Are you dreaming of embarking on an unforgettable journey through the picturesque landscapes of France? Look no further than Hymer motorhomes. With their rich heritage and reputation for excellence, Hymer offers a range of motorhomes designed to elevate your travel experience. In this post, we'll delve into the allure of Hymer motorhomes and highlight some of the new models available for sale in France.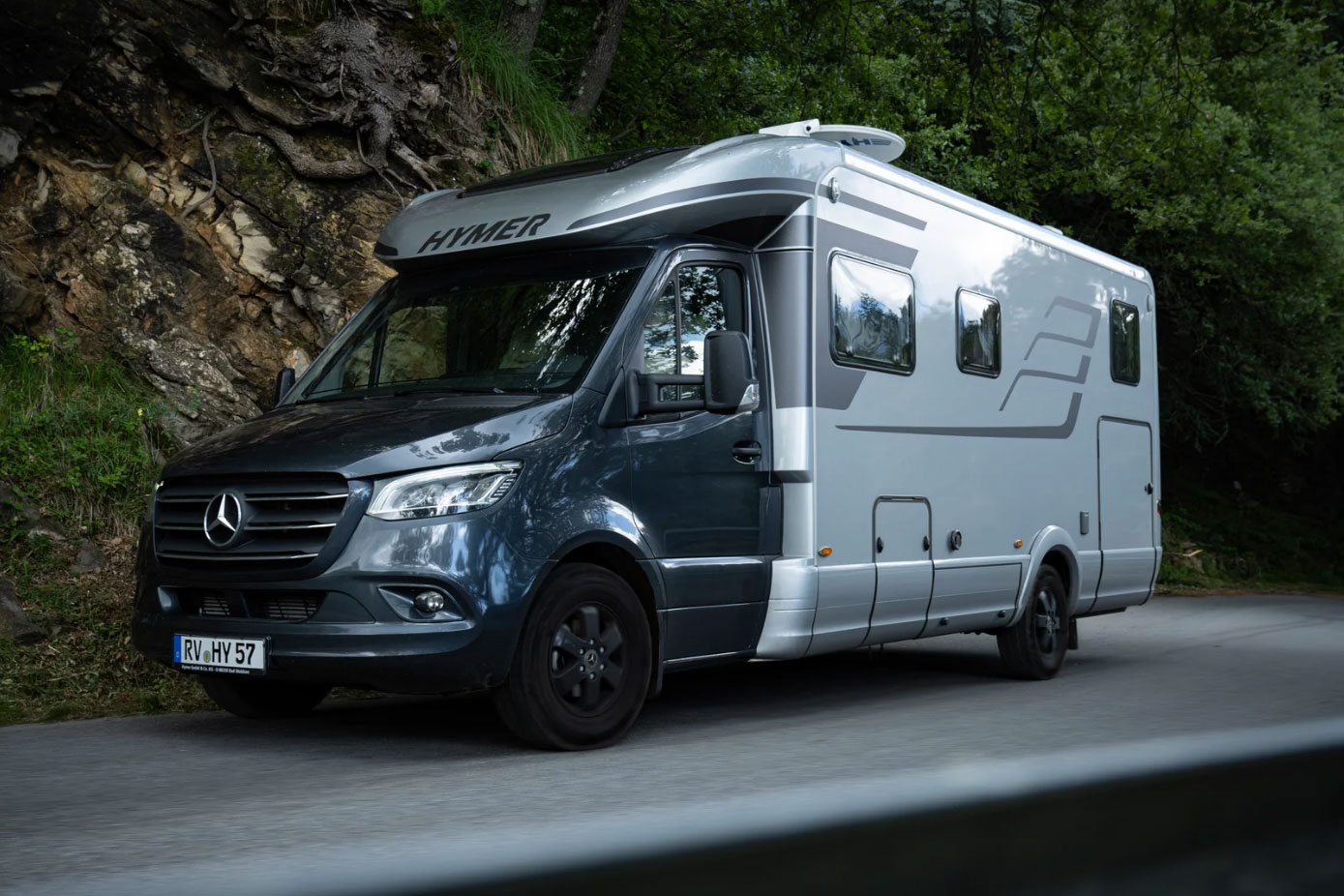 The Hymer Exsis-t: Compact and Versatile
If you're seeking a motorhome that effortlessly combines agility and versatility, the Hymer Exsis-t is the perfect choice. Despite its compact size, the Exsis-t doesn't compromise on comfort. Its aerodynamic design and lightweight construction ensure excellent fuel efficiency without sacrificing space or amenities. Whether you're navigating urban streets or exploring remote destinations, the Hymer Exsis-t provides the freedom and flexibility you desire.
Hymer B-Class ModernComfort: Luxurious and Contemporary
The Hymer B-Class ModernComfort series is synonymous with luxury and contemporary design. Step into one of these motorhomes, and you'll be greeted by spacious interiors adorned with premium materials. Intelligent storage solutions and innovative technology create a cozy atmosphere reminiscent of a high-end hotel. The Hymer B-Class ModernComfort motorhomes are designed to provide ultimate comfort during your travels through France.
Hymermobil B-Class MasterLine: Elegance and Exclusivity
If you're in search of the pinnacle of luxury, the Hymermobil B-Class MasterLine models are for you. These motorhomes exude elegance and exclusivity, ensuring a truly unforgettable experience. Spacious interiors, refined finishes, and state-of-the-art features make the MasterLine series a haven of comfort and indulgence. With premium sleeping arrangements, a fully equipped kitchen, and a stylish bathroom, these motorhomes offer a truly refined way to explore France.
Hymer Tramp: Balancing Comfort and Practicality
The Hymer Tramp series strikes the perfect balance between comfort and practicality. These motorhomes are designed with a well-thought-out layout that maximizes space and functionality. Flexible sleeping arrangements, a well-equipped kitchen area, and a spacious living area ensure that you have all the comforts of home while on the road. With their ability to withstand various weather conditions, the Tramp models are ideal for year-round travel adventures in France.
Hymer ML-T: Elegance Meets Off-Road Capabilities
If you're seeking a motorhome that combines elegance with off-road capabilities, the Hymer ML-T series is your go-to choice. Built on a robust chassis, these motorhomes offer excellent driving dynamics and maneuverability. The modern interior design, intelligent storage solutions, and comfortable sleeping arrangements make the ML-T models a versatile option for both adventurous and leisurely trips. Explore the enchanting French countryside with ease and style in a Hymer ML-T.
Now that you've discovered the allure of Hymer motorhomes, you might be wondering where to find them in France. Look no further than France Motorhome Sales, a reputable dealership that can assist you in finding your dream Hymer motorhome. Whether you're interested in the Exsis-t, B-Class ModernComfort, B-Class MasterLine, Tramp, or ML-T, France Motorhome Sales can guide you through the ordering process and ensure a smooth experience.