Camping-car or motorhome (no one uses the term RV in Europe!) adventures, are, of course, different for everyone. And making a camping-car "your home" means different things to different people.
For us, we knew we'd be living in the motorhome full-time, with 2 large dogs, for a full year or two! So, yes, this REALLY is our new home. And making the decision to buy, rather than rent, meant we'd have to start from zero to furnish and outfit our new humble abode.
Our first few days in our 2016 Benimar Mileo 282 (from here on out referred to as Beni) felt like living in a crowded, potentially dangerous, noisy box! We had yet to find a place for the huge dog-crates and until that happened very little unpacking, furnishing, or organizing could be done.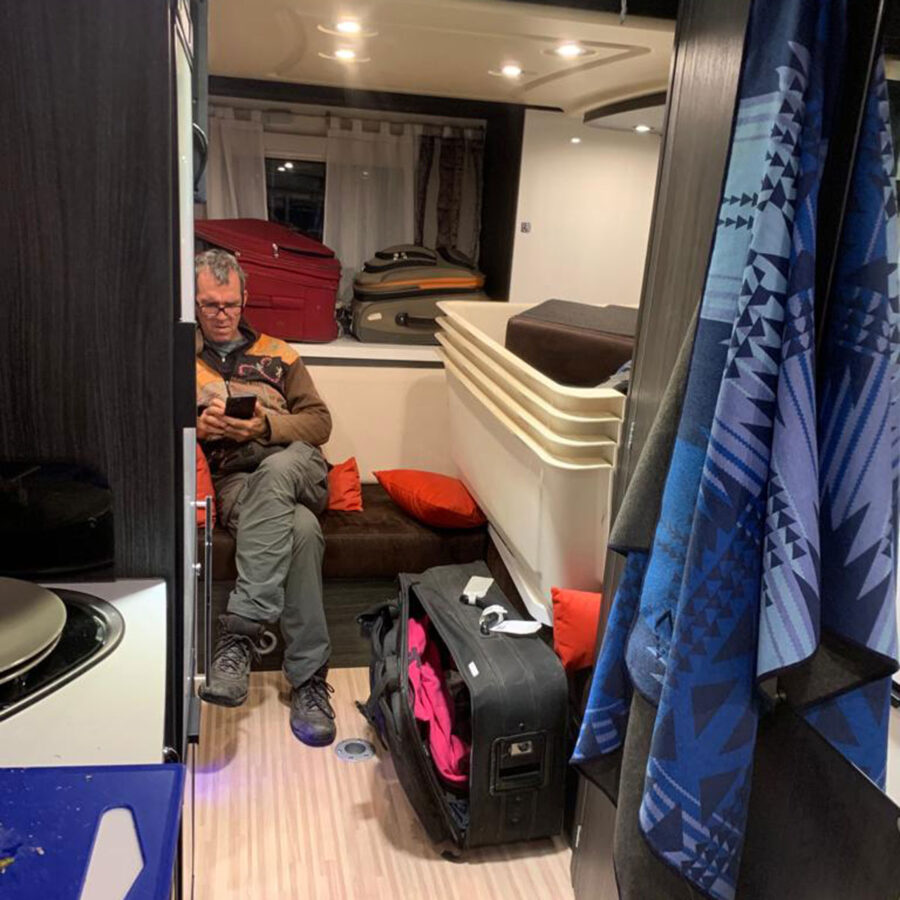 One big reason for picking Beni as our home was its unique design; two loungy seating areas and zero "permanent" beds (they drop down from above). This meant that we could use the front and back lounge for multiple purposes depending on our needs. And when you are living in a 6.99 x 2.30 meter home (do the math my American friends ;-)) let me tell you, this is a MUST. So here is the breakdown of how we use each space differently depending on the situation.
While en route
• The captain's chairs are facing forward; a must in the pre-self-driving camping-car era LOL.
• The front "kitchen table" is lowered all the way down and a cushion placed on top in order to make a large-ish sleeping area for the doggos behind the driver's seat.
• The rear "dining table" is turned sideways in order to open up another sleeping area for a doggo in the back (Midnight gets too hot when Lefty smooshes right next to him!).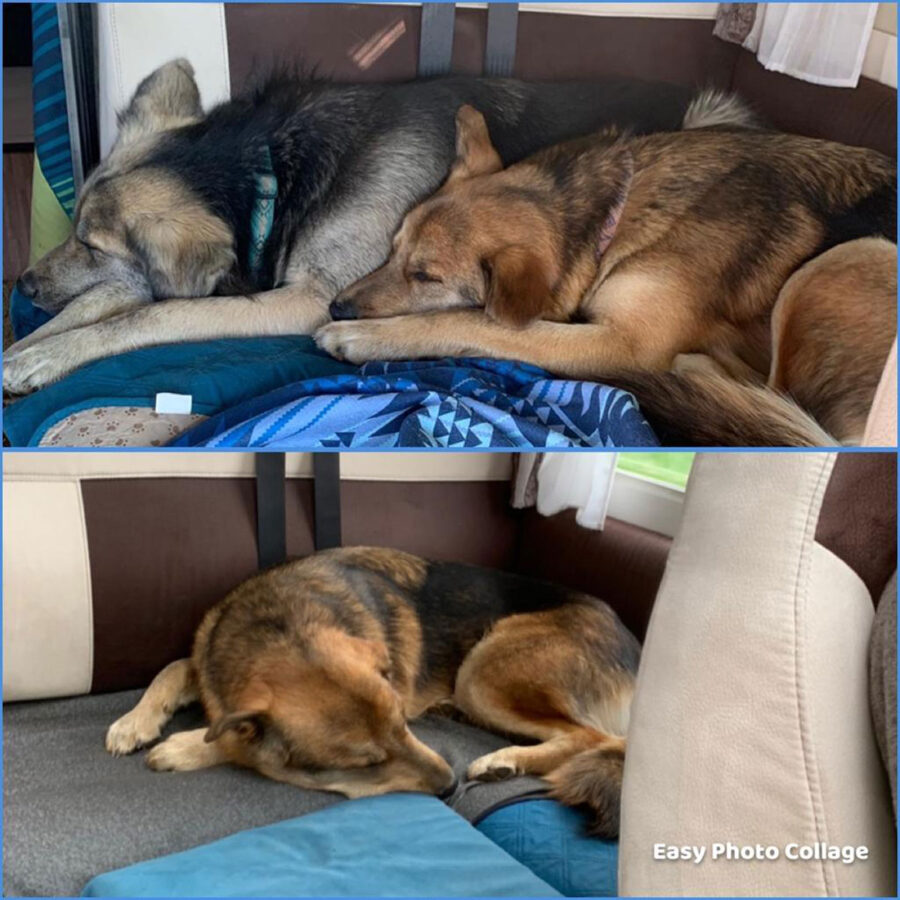 Brekky time
• The captain's chairs are swivelled towards the "habitation cabin."
• The kitchen table is raised to eating height and the cushion removed.
• The doggos have a place at the table (if behaving well), or on the ground (if ignoring orders not to beg).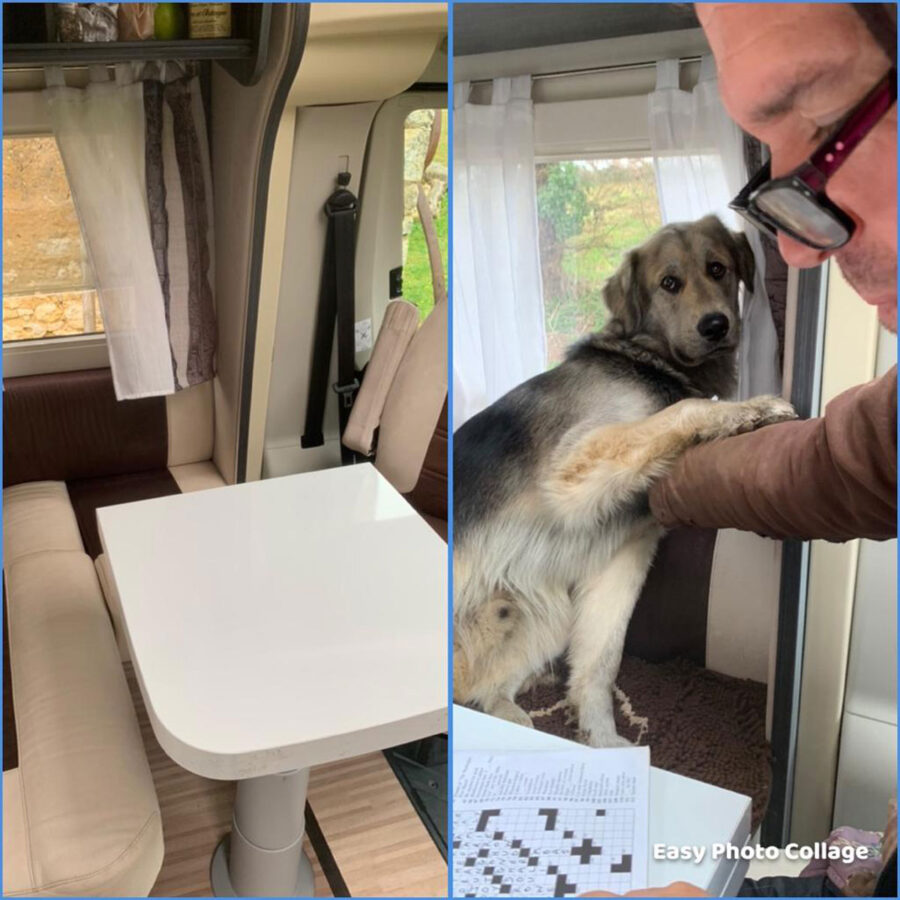 Dinner time
• The captain's chairs stay facing forward.
• The kitchen table becomes my "prep area."
• The dining table is turned, allowing for ample room for a lovely, relaxing, or dare I say, romantic dining experience.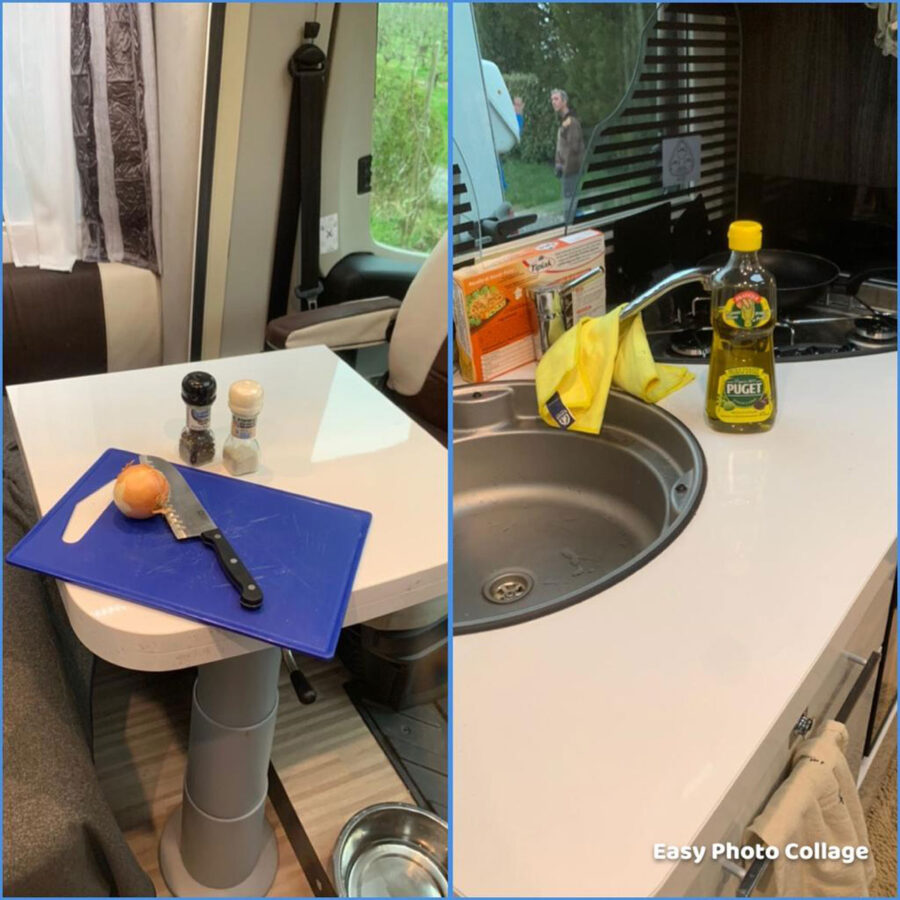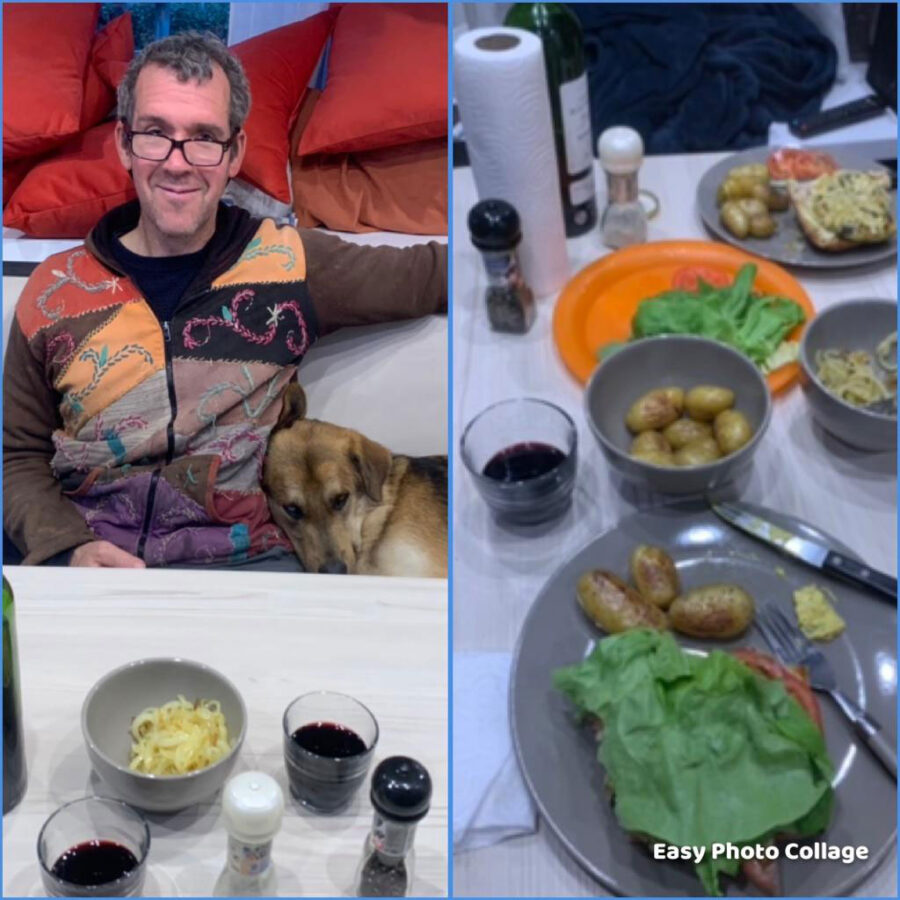 Beddy-bye time
• The spacious bed (for the human occupants) is lowered from the ceiling, the ladder placed just so, allowing for middle of the night bathroom access.
• The doggos have their run of the "first floor" and their pick of several bedding down areas!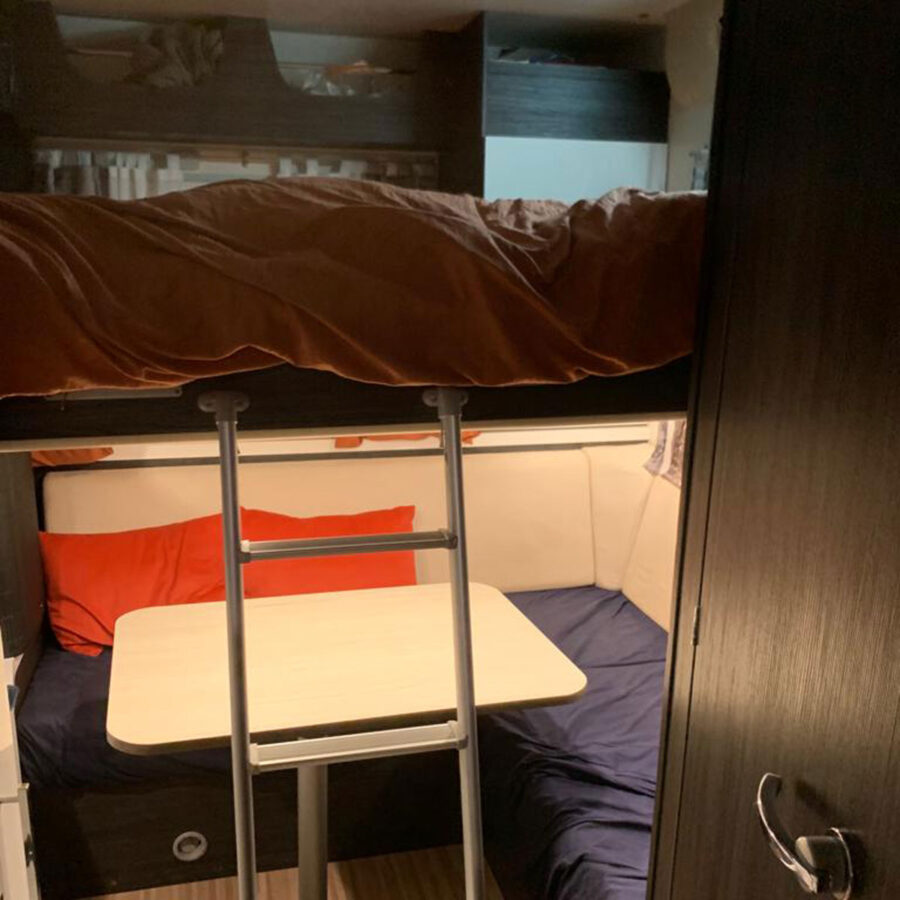 Seeing as we are only 3 weeks into our new lives, I know we've got plenty more to do. But, I must say, I'm pleased with the progress we've made in making Beni our HOME!