This campsite at Le Vieux Port, Messanges 40660 along the western coast of France between Bordeaux and Biarritz has managed to nail luxury motorhome camping for everyone. And, they've managed to do it with style! Well done Le Vieux port.
Le Vieux Port, Messanges 40660, Gironde, Nouvelle Aquitaine.
This is one of the sites that I visit regularly while I'm spending time here in the Gironde region of France, so I'm getting to know it quite well and today I happened to come across these emplacements. Originally, I thought they were waiting for their mobile home units to arrive but on checking out the website I was wrong in my assumption. These actual beautifully peaceful sites, with a stunning view through the pine trees to the beach and the sea beyond are set up for motorhomes.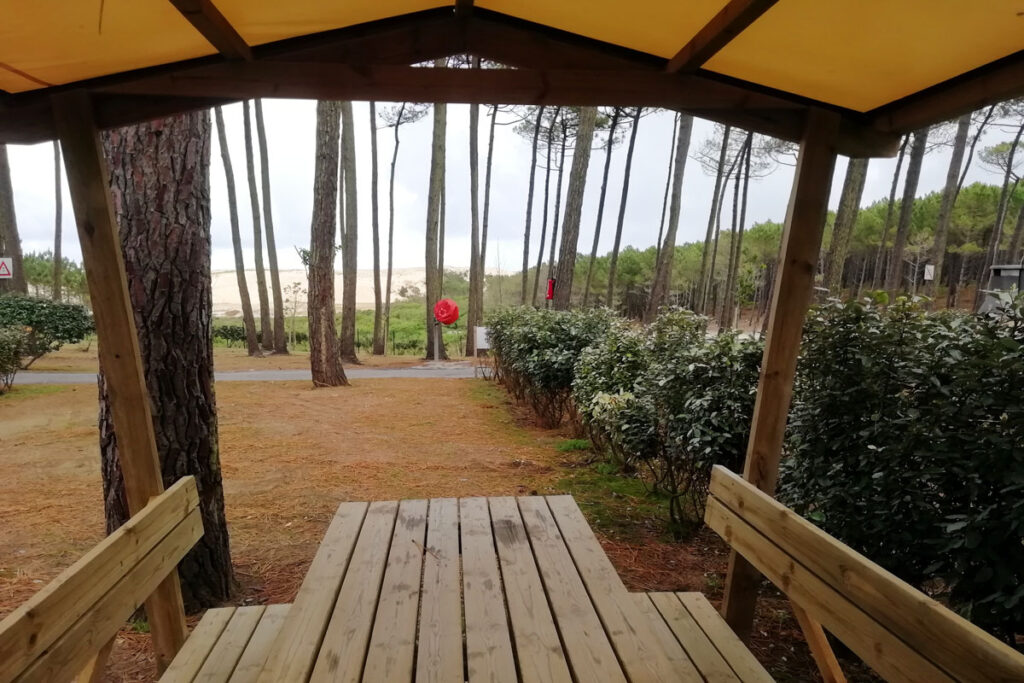 It doesn't end there. Each emplacement comes with its own wooden unit of WC, kitchen, and laundry facilities plus these gorgeous little cabana type covered picnic bench. But the piece de resistance and cherry on the cake to these emplacements are the luxurious private jacuzzies on each one. Yes, you heard it here first folks. These emplacements come with their very own jacuzzi so you can sit back with your glass of wine, and admire the view right next door to your motorhome as you watch the sun setting. Sigh…….oh yes please.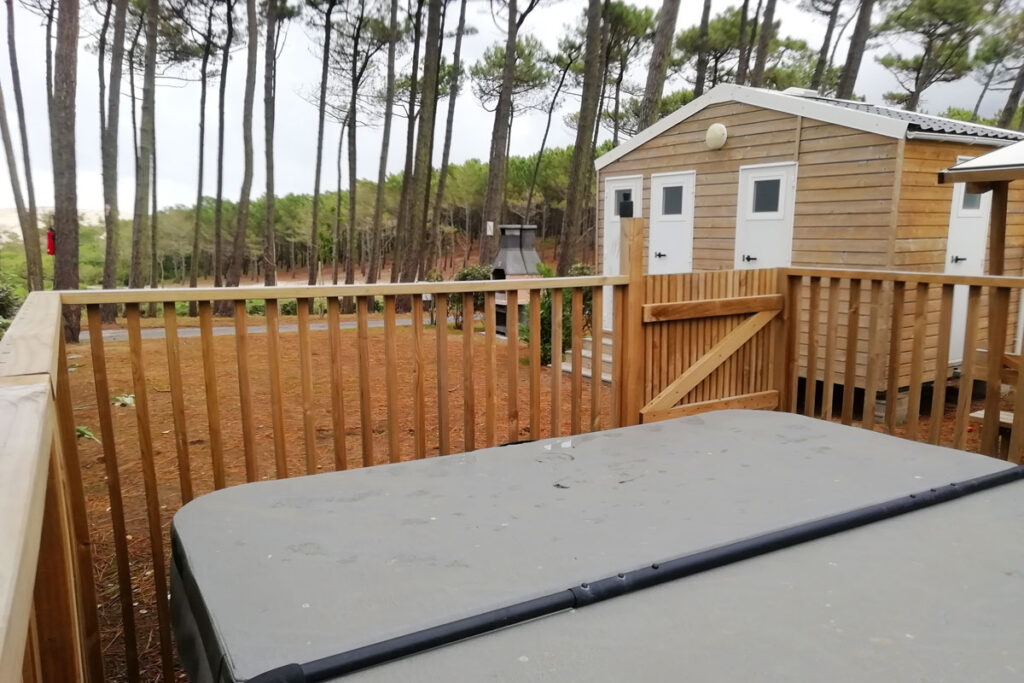 For more information, here is the link to the campsite for you 5-star campsite at Messanges in Landes – ᐃ LE VIEUX PORT *****
Let me know if you do decide to come down.